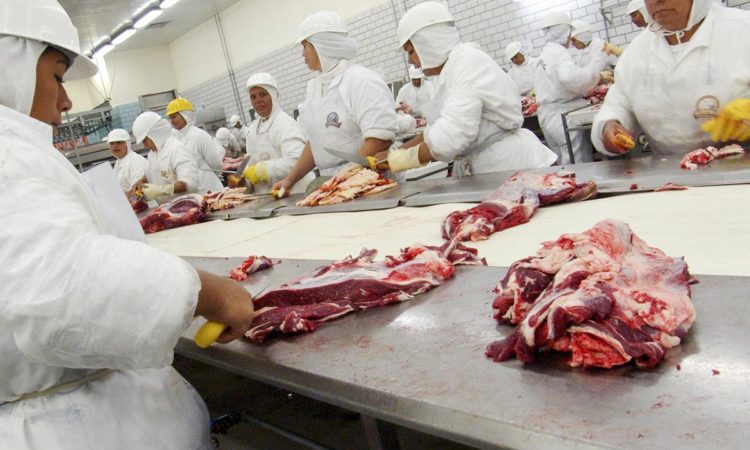 Since May 18, 2020, 87% of the meat plant inspections carried out by the Health and Safety Authority (HSA) have been unannounced.
Minister for Agriculture Charlie McConalogue noted that of the 239 inspections completed as of February 3rd, 208 were unannounced and 31 announced.
Interim Guidance On Covid-19 Outbreaks In Meat Factories
Guidance includes;
Workers should be organised into pods or groups;
Consideration should be given to erecting a marquee as extra canteen space to ensure physical distancing;
Management should consider providing transport for workers, ideally, car-pooling would only be for workers within the same household;
Cases who are unable to self-isolate in their own home should be offered a place in the state's isolation facilities, currently Citywest, so that they can self-isolate away from other household members;
In the event of a sufficiently extensive outbreak, consideration should be given by the local outbreak control team to temporary closure of the plant or part of the plant;
more

---
You may also be interested in:
Farmers urged to thing "SAFE" as slurry spreading period approaches. Read More
CMSE Safety Management & Gap Analysis Consultancy Read More
Latest Workplace Fatalities in 2020 Read More
The growing recognition prolonged postures as a Musculoskeletal hazard. Read More
Chris Mee Group are industry leaders in the areas of Behaviour Based Safety (BBS) and Observational Based Safety programmes. Find out more about how BBS systems can help you to reduce accidents.
Have a question? Chat to us instantly by clicking the chat box in the bottom right-hand corner of your screen. Alternatively, you can click here to email [email protected]