Risk Management and ISO 31000: 2009
Enquire about ISO 31000 Risk MGT Services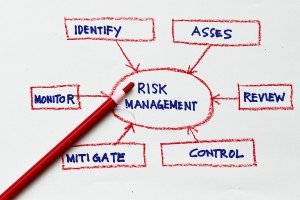 ISO 31000: 2009 is the International Standard that gives detailed guidelines to organisations on the principles and implementation strategies for effective risk management.  Risk management has many definitions but from a cost perspective is defined as comparing the cost of control measures with the cost of the potential events that may happen if the controls are not put in place.
CMSE has many years experience in risk management and our engineers will assist and advise our client organisation on the best way (based on our expertise) of conducting your business in order to manage risk in compliance with this standard AND to get cost savings as a result!!
CMSE Consultancy ISO 31000Risk Management Services
CMSE Consultancy provide ISO 31000:2009 Risk Management support in addition to OHSAS 18001 Safety Management and ISO 14001 environmental support.  Hence our clients can avail of an integrated standards solution which also ties into your  customised Safety Management System.  So for an integrated intelligent solution –  Call CMSE today on tel 1850 315 415 OR make an online enquiry below.
Risk management refers to a co-ordinated set of activities and methods that is used to direct an organization and to control the many risks that can affect its ability to achieve its business objectives in a controlled and safe fashion.  The ISO 31000 risk management standard refers to a specified framework (architecture) and process that is used to assess and manage risk in a practical way.
Risk Assessment techniques include; Brainstorming, Checklists, Structured Interviews, Delphi Technique, Systematic Analysis of Process Flow, Hazard and Operability (HAZOP) Studies, Event Tree Logic Diagrams, Failure Mode and Effect Analysis, Root Cause Analysis, Structured What-If (SWIFT), Cause and Effect Analysis, Business Impact Analysis, Monte Carlo Simulation, Bow Tie Analysis, Layers of Protection Analysis (LOPA), Risk Control Effectiveness, Fault Tree Analysis and more.
Did you know That CMSE Consultancy also offer Safety Management? Click here for more information
Enquire about ISO 31000 Risk Management Services
Sign up to our Newsletter.