Environmental Health And Safety (EHS) Consultancy Services
CMSE CONSULTANCY TESTIMONIALS
"…I have been extremely happy with the level of service provided …. and would not hesitate to recommend CMSE"
Kate Cullinane, EHS
Dairygold Food Ingredients.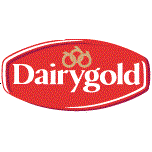 Read more CONSULTANCY TESTIMONIALS
Why Clients Choose CMSE Consultancy
CMSE Consultancy is the biggest Safety Consultancy because we give the best quality and value in the market
CMSE Consultancy staff are highly competent and qualified.  See our consultancy testimonials on the link above
CMSE Consultancy apply practical solutions to all safety and risk management problems
CMSE Consultancy is a supplier to the Health and Safety Authority (HSA).
CMSE Consultancy apply ALARP – cost effective solutions to all Risk Management issues
CMSE Consultancy not only ensures Safety Compliance we also add value.
CMSE Consultancy are experts in design safety issues – early intervention is the key to cost savings
CMSE Consultancy also provide related energy, carbon emissions, data center, environmental and recruitment services
Sign up to our Newsletters!!