Ensuring that you, the Contractor, are fully compliant with all of the relevant Health & Safety Legislation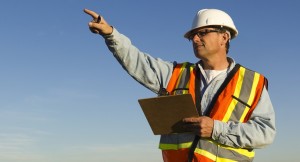 In general a Contractor means any employer whose employees carry out construction work and includes both main contractor and sub-contractor.  Contractor may also include a self-employed person where such a person supplies materials and labour or labour only.
Under current legislation as a Contractor you must demonstrate to the Client that you are not only competent to complete the work but will also allocate adequate resources to complete it safely and manage the risks to your employees and sub-contractors.
You will need one or more competent persons to assist you in complying with safety and health legislation.  You also need to be assured that the persons or organisations you engage have the necessary qualifications, training and experience.  For decades, CMSE Consultancy has helped contractors through countless construction projects and our expert consultants customise solutions to your needs by implementing the best practices that have made CMSE Consultancy a construction safety leader.
CMSE Consultancy have over 20 years of experience maintaining the highest levels of safety standards in the construction industry.  We can work with any project, big or small, and ensure that you are fully compliant with all of the relevant legislation.  CMSE Consultants provide informed and appropriate general advice on health and safety as well as specialised contractor and technical construction knowledge.
Enquire about Contractor Safety Consultancy
CMSE Consultancy Can Assist you to:
Ensure you and your employees/sub-contractors comply with the site specific rules and the site safety and health plan
Identify and eliminate hazards or reduce their risks during construction
Facilitate the site safety officer and the project supervisors
Promptly provide the PSCS with any site specific information required for the safety file
Monitor compliance and take any required corrective action
Report accidents to the Authority and to the PSCS


Developing and Managing your Safe System of WorkPlan (SSWP)
Hazard identification, risk assessment and the elimination and control of identified hazards must continue through all stages of construction so that each specific construction activity will have safety built in.  CMSE Consultancy will work with you develop your detailed SSWP to complement the required Safety Statement.  Each activity on site will be risk-assessed to identify potential hazards.  If there is risk of injury, appropriate controls will be put in place. If the hazard cannot be eliminated, we will advise on how the risk can be reduced as far as possible.
We will prepare your SSWP and confirm that the completed SSWP has been brought to the attention of all those to whom the SSWP applies.  We will also complete a new SSWP when (1) a new hazard is identified, (2) the task changes, or (3) the environment changes.
 Developing your Detailed Method Statements
Because construction work is hazardous, detailed method statements/procedures that describe the safe system of work, step by step, will be developed for high-risk activities. Such activities will be suitably planned, organised and controlled.  These procedures will be in writing and will be communicated to all workers in a language that all can understand.
The method statements will include at least the following:
schedule of responsibilities
selected work methods
equipment to be used
ancillary equipment
names of appointed duty holders
complete plan setting out the sequence of the operation taking account of all structural and related surveys and drawings, etc.
Benefits from working with CMSE Consultancy
Ensuring you comply with all health & safety requirements
Linking the safety statement directly to your work activities
Providing a final check to ensure that the identified controls for a specific construction work activity are available and in place.
Increasing awareness and buy-in from your employees/sub-contractors
Helping your employees complete their construction work in a safe manner
Protecting your reputation and financial investment
Reducing costly accidents and incidents
Ensuring your projects are completed on time and in budget
Did you know That CMSE Consultancy also offer PSCS and PSDP services? Click here for more information
Enquire about Construction Client Safety  Consultancy
Sign up to get interesting news and updates delivered to your inbox.