CMSE PROCESS SAFETY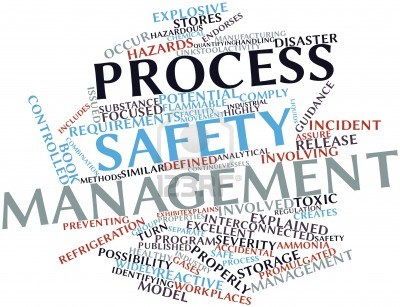 CMSE Consultancy is a leading provider of Process Safety Engineering Services and we provide a wide range of process safety consultancy and training services to the Pharmaceutical, Oil & Gas, Utilities, Manufacturing and Food sectors.
Our consultants are highly experienced and qualified in process/chemical and multi-disciplinary safety disciplines. We specialise in identifying process hazards, assessing the risks within your process and specify practical protective measures needed to reduce the risk/ hazard in accordance with the ALARP principles, regulatory requirements and industry standards.
CMSE Consultancy provide support in the following areas including; Explosion Protection Documents, Hazardous Area Classification, Explosion Safety Risk Assessment, Seveso II & III compliance, Major Accident Prevention Policy (MAPP), Hazard Identification Studies (HAZID), Hazard and Operability Studies (HAZOP), Behavioural HAZOP Studies, Hazard Analysis Studies (HAZAN), Layer of Protection Analysis (LOPA), Fault Tree Analysis (FTA), Event Tree Analysis (ETA), Structured What If Techniques (SWIFT), Safety Integrity Level Studies and more.
See more detail in the links below.
Irish Legislation
CMSE Consultancy can assist our clients to ensure compliance with relevant legislation including the Safety Health & Welfare at Work (General Application) Regulation 2007, Part 8 Explosive Atmospheres at Places of Work (ATEX Directive) and Control of Major Accidents Hazards Involving Dangerous Substances Regulation (COMAH) 2006.

Additional Process Safety Services
Fault Tree Analysis
Fault Tree Analysis is a structured technique which looks at top level hazards in terms of lower level hazards. It is a powerful design tool used to insure that production objectives are met.
Event Tree Analysis
Event Tree Analysis complements Fault Tree Analysis. Event Tree Analysis starts with a hazard, but instead of working backwards as in the Fault Tree, it works forward and describes all the possible events as a result of this hazard and so identifies the event sequences that could lead to a variety of possible consequences.
Structured What If Techniques (SWIFT)
The SWIFT is a systematic team-oriented technique for hazard identification. As the name suggests, the technique looks at possible failure mechanisms for equipment or processes by asking the "What If?" question.

For more Information
Call 1850 315 415, or Send a Quick Enquiry through one of the forms located within one of the above categories.
FÁS Funding may be available for Training Courses where applicable.